DIANA McFARLAND
Editor
Diana is editor of The Monitor. She comes to Jefferson County from Smithfield, Virginia, where she was editor for many years at The Smithfield Times, and prior to that was a freelancer for the Daily Press in Newport News, Virginia, as well as an illustrator and painter. Diana has a bachelor's degree in psychology and biology from the University of Missouri-Columbia and a bachelor of fine arts from Old Dominion University in Norfolk, Virginia. She has two children, Mallory and Burt, and lives with her dog, Victor, in Boulder.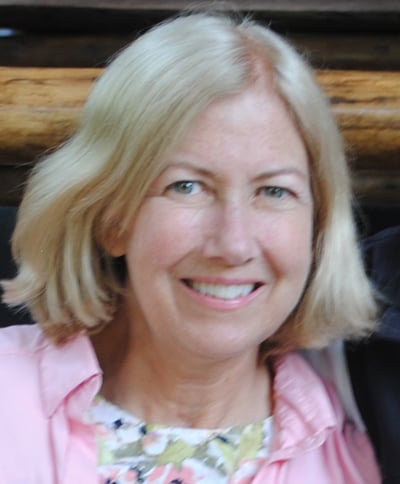 JACKIE DYER
CFO
Jackie heads up finance at the Monitor. Her experience with journalism is limited to being married to Keith, but her finance experience includes derivatives trading, risk management, and non-profit financial management. Her day job is the VP of Finance at Partnership Schools, a Catholic school management organization.
KEITH HAMMONDS
Publisher
Keith has been a journalist since high school and has spent much of his career writing and editing for national publications. He is currently president of the Solutions Journalism Network, a non-profit organization that builds the capacity for rigorous and compelling reporting on the responses to social issues. He previously worked at Ashoka, where he founded and ran the News & Knowledge initiative to identify and support social entrepreneurs whose innovations better inform, connect, and engage people around the world. Before that, he was executive editor at Fast Company magazine; a bureau chief and editor for BusinessWeek in Boston and New York; a writer for The New York Times in London and Johannesburg; a consultant to New Nation in Johannesburg; director of an emergency food distribution program in Namibia; and coach of the Firebolts, a fearsome girls soccer team.
CANDACE HECKER
Office manager
Candace literally gets the Monitor out the door every Wednesday, handling our subscriptions and vendor sales -- among many other things. She lived in Miles City from 1973 to 2005, and was director of the Custer County Food Bank there from 2001 to 2005. She then moved to Butte, where she worked at United Way of Butte and Anaconda, and also Our Lady of the Rockies. She moved to Helena in 2011 and worked at Exploration Works for three years as bookkeeper and office manager. She worked at First Boulder Bank for two years, retired for a year and a half, then came out of retirement to work at Tizer Gardens -- and now the Monitor! She currently lives in Jefferson City.